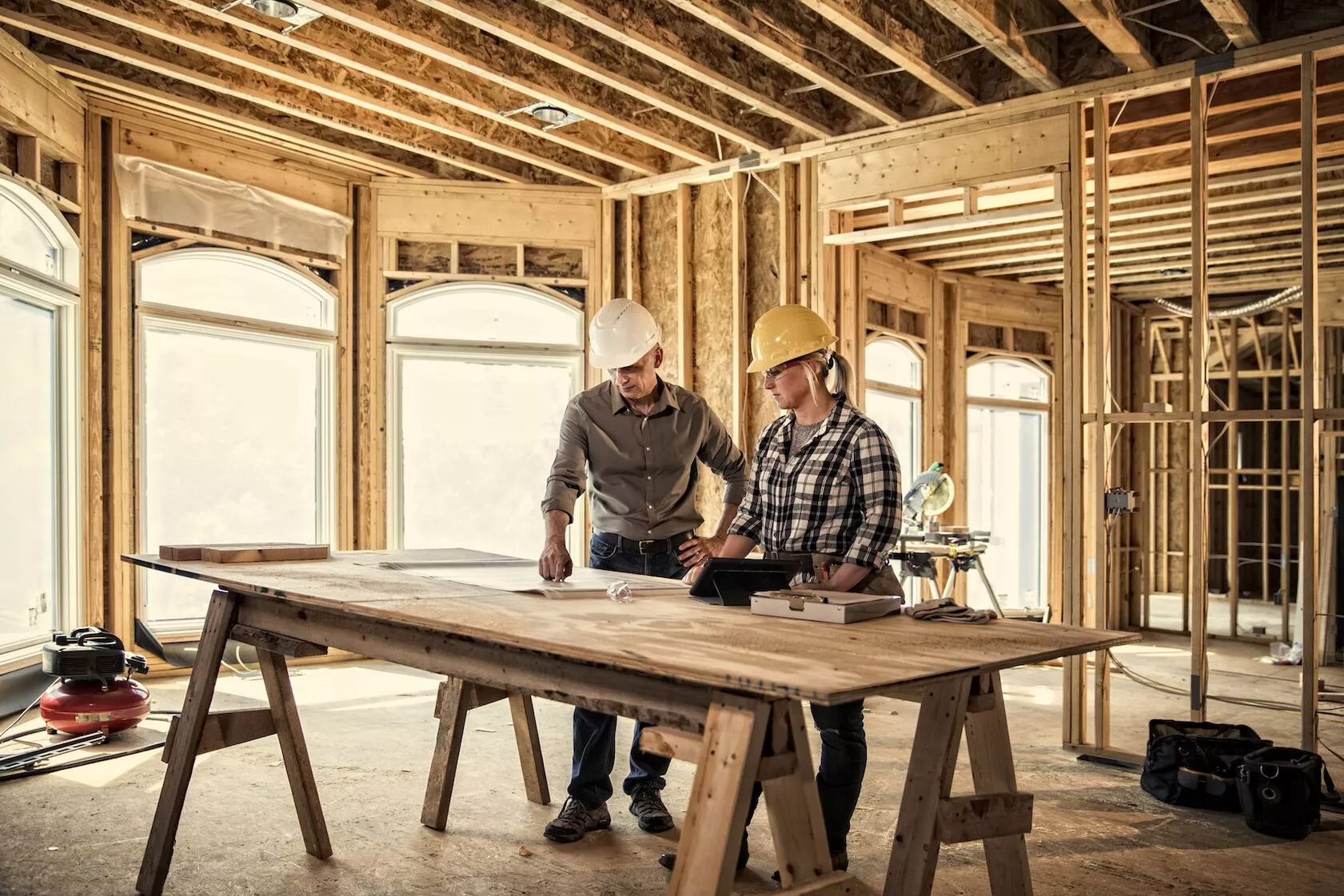 General liability insurance for general contractors covers a wide range of construction accidents and basic risks. You'll have financial protection if someone other than an employee gets hurt or you are held responsible for damaging property that doesn't belong to you. It's often required by project owners and licensing agencies. General liability includes contractors' errors and omission, or professional liability coverage, which can help cover costs in a business disagreement. The following is the information you will need to to apply for a policy.
Type And Name Of Your Business
Is your business a sole proprietorship, a partnership, a corporation or an LLC? You will need any DBA (doing business as) names you may use along with the name of the business you are wanting to insure.
What Kind Of Work Do You Do?
Do you do residential or commercial work? Do you do both and if that is the case then what percentage of each? Are you doing new construction or remodeling work? If you do both, you need to know the percentage of each.
Length Of Time In Business And Past Insurance Records
If you have been in business for many years, you will have to report any claims your business has filed from your liability insurance. These are reports that give a detail of any claims your business may have had. If you are a new business you do not need to worry. As a new business owner the only thing you need is a little information about your work experience.
Employees
If you have employees you would submit the number of employees in the business and working on your payroll.
Your Gross Receipts
You will need to submit the previous 12 months gross receipts and an estimate of the next 12 months gross receipts. Most insurance companies will perform an audit after the policy term to determine the exact revenue. If you estimated too low you will be given a bill for the difference.
Sub-contractors
If you use sub-contractors, it is best to require them to provide you with an insurance certificate naming your business as an additional insured before you allow them access to your job site. There are two important reasons for requesting the issuance certificate – one is any amount you pay them will not be counted towards your revenue during the audit for premium payments. If there is any incident where a claim is filled it will go against their insurance. As you know, if you have claims the premium raises.
What Is A Minimum Liability Limit?
$1,000.000 occurrence $2,000,000 aggregate (the general aggregate is the maximum amount of money a liability insurance policy will pay in a given policy term), are the minimum liability insurance requirements for most companies. For some contractor general liability insurance policies you can get a lower limit but the savings are too small to justify issuing the policies. For example, an $300,000 occurrence $600,000 aggregate will only result on average less than $50.00 per year premium. It is not worth the risk. If for some jobs you need higher limits, the higher limits will be found in the insurance section of your contract. It is always best to forward this section to your agent so make sure that they can get you exactly the coverage the contract calls for.
Check With Your Local State, City, Or Municipality To See If A General Contractor License Is Required
Before you hire a contractor, you should know the licensing requirements for your state.
Otherwise, you could face fines, discontinuation of your project or potentially dangerous work that doesn't meet codes. These consequences are usually more expensive than the cost of a permit which qualified pros will typically take care of you. Without a permit where required, contractors can face jail time, and unlicensed pros may not have any legal recourse if their client refuses to pay.
General contractors and landlords often require a policy before they hire you. The policy covers damages and legal costs associated with injury claims to customers and other people you don't employ, damage to other people's property that was caused by your business, and medical costs associated with these incidents. It also covers libel, slander, and copyright infringement to protect your business and your employees.
Contact Us (888-727-6675) for a Free Consultation!
-or- Get a Quote
—
About Gartman Insurance
We are your trusted, family-owned independent insurance agency. Your family, your business, and your possessions are all important to you, but you may not know how to best protect them. We have the experience and local knowledge to navigate the unique risks you face, serving as your insurance advisor. Since 1999, Gartman Insurance Agency has proudly served our customers in Kentucky, Ohio, Indiana, Tennesee, and Alabama, helping them to find the right insurance coverage to fit their needs. Our customers are our priority, and we are always finding ways to better serve them, whether that's helping them find a better policy or giving them the power of choice when it comes to their insurance coverage.
> Learn More